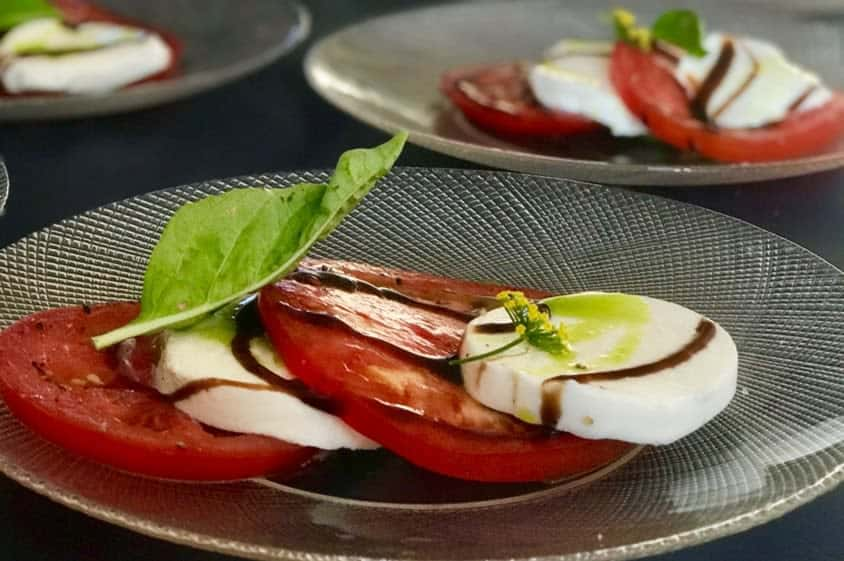 Catering Menu
Join Our Pack
Be the first to receive updates on exclusive events, secret menus, special offers/discounts, loyalty rewards & more!
Sample Catering Menus
Cocktail Hour - Sample Hors d'oeuvres
Passed or Stationary | Inquire for Current Menus
$1.50-$3.00 per piece | Minimum 20 pieces per item
Cocktail Hour - Sample Boards
Priced per person; 15 person minimum.
Cocktail Hour - Sample Reception Stations
Stations are designed for full-service catered events. Attendant not required.
Cocktail Hour – Attended Stations
20 guest minimum. Pricing is per guest.
Chef Attendants Required | $75 each
Lunch Menus – Quick 'n Casual
Available for pick-up or delivery orders
Add Assorted Cookies/Brownies to Any Menu $3
Assorted Sandwich Platters
$10 Smoked Chicken Salad Wrap with Sharp Cheddar, Lettuce and Tomato
BLT Wrap with Mayo and Sliced Avocado 
Grilled Chicken, Lettuce, Tomato, Red Onion, Avocado and Chili Mayo on Ciabatta 
House Smoked Pastrami, Swiss Cheese and Whole Grain Mustard on Jewish Rye 
Tuna Salad Wrap with Lettuce, Tomato and Red Onion 
Grilled Veggie Wrap with Basil, Crumbled Feta and Balsamic Reduction
Sample Buffet Menus
20 person minimum. Pricing is per guest. All buffets come with house made cornbread. Beverage station included for full-service, offsite events or events at Dog Watch Mystic only.
BBQ Buffet
Two Meats, Two Sides | $20
Two Meats, Three Sides | $25
Three Meats, Two Sides | $28
Three Meats, Three Sides | $33

Meats:
BBQ Chicken, Pulled Pork, Smoked Brisket of Beef, St. Louis Style Ribs, Smoked Brisket Chili

Sides:
Dog Watch Salad, Chopped Kale Salad, Caesar Salad, Traditional Pasta Salad, Fruit Salad, Potato Salad, Mashed Potatoes (Garlic or Regular), Mac 'n Cheese, Collard Greens, Country Style Baked Beans, Seasonal Grilled Vegetables